РСМ Плюс, ООО,

UA
Фучжоу, CN
LLC "RSM Plus" is an exporter of packaged and weighted cereals. Cereals packed and weighted for export. Marking of products in the customer's language, Packing both under own TM and under customer's
Агро-Рост, ООО,

RU
Пекин, CN
"TC "Agro-Rost" LLC is engaged in wholesale distribution of agricultural products. Our key activity area is export of field crops, such as • White, yellow and black mustard (conforms to GOST
Lavish market, FC, Шанхай
1. Black tea «Yun-Nan Dian Hong» - Хорошо для желудка; 2. «Fu Jian Wuo Long» - Хорошо для крови и сжигает жир; 3. Red tea «Qi men hong cha» - Хорошо для кожи; 4. Milk tea «Half ferment» - (Made in
Олмишь Азия Фуд, ООО,

RU
Пекин, CN
Dear partners! Our company is a manufacturer and exporter of dried mango from Vietnam, grown by organic methods. Our dried mango is 100% organic. We make products according to the preferences of
Qingdao Agro-unitek..., LLC, Циндао
Предлагаем : liquid packaging technology and transport service. Технология жидких упаковочных материалов и транспортные услуги. Product :Grape wine, Edible oil, Fruit juices, Food additive,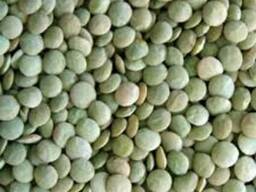 Дан Агро Продукты, ООО,

KG
Пекин, CN
We sell different types of pulses and legumes like white and red beans, speckled beans, green and red lentils, chickpeas, yellow and green peas. All products we pack into PP Bags with weight 25kg or
Смарт Агро Инвест, ООО,

UA
Пекин, CN
In our capacity as Trading, LLC «Smart Agro Invest» in Ukraine seeks to service quality care and production customers seeking trust end responsibility. We work directly with farmers owners, grain
Русская Торговая Организация, ООО,

RU
Маньчжурия, CN
The russian grain company Russian Trade Organization / RTO offers maize according to GOST of Russia on the terms CIF / DAP China on the following characteristics: grain
Jiangsu Konson Chemical CO LTD, LLC, Ляньюньган
Product description Composition 80% dibenzothiazyl disulphide, 20% EPDM/EVA binder and dispersing agents Appearance White or light-yellow granules Density,20 oC Approx. ~ 1.36 g / cm3
We producing Heavy liquid HPS-W on the basis of Heteropolyoxotungstates. HPS-W is a heavy low-viscosity concentrated aqueous solution of sodium heteropolyoxotungstate yellow color maximum density of
Новые объявления
Производство и продажа доски из Березы г. Вологда, Пекин.
Кока кола , Фанта , Спрайт 0,25 мл. Стекло, Урумчи.
0.31 $ /шт от 0.31 $ /шт оптом
Тарная заготовка, Пекин.
90 € /м.куб. 90 - 100 € /м.куб. оптом
Мед натуральный, Нанкин.
3 445 $ /т 3 229 - 3 445 $ /т оптом
Полевой шпат, Пекин.
Брус 40*70*2990, Пекин.
100 € /м.куб.
×
×
×